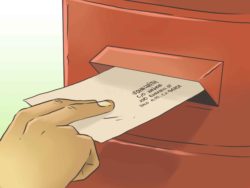 Price increases are an inevitable part of doing business. Although postal rates are still affordable, and direct mailing is one of the most cost-effective marketing platforms, the rise in postal rates may still have some effects. Here's a rundown of what the increases are for 2018, how they might affect your mailing campaigns, and what you can do to minimize the effects.
What Are the Postal Increased Rates About?
It all comes down to economics. The postal service
reported
net revenue losses of $2.1 billion during its third quarter, an amount that is higher than last year. Like many industries, technology played a large part in decreased business. However, those of us who depend on the post office as part of our business strategy can rest easy knowing that the service is still viable and available. The increased rates go across the board for all domestic and international postage. That includes shipping, standard delivery, and bulk mailing for businesses. The higher rates aren't limited to the U.S. Postal Service, either. FedEx and UPS customers will also see their fees go up about 4.9%. For comparison, the USPS increased amounts up to 1.835%, leaving it as the more competitive choice. The prices increases for 2018 are as follows:
Post cards: $0.30 with discounts of $0.257, 0.68, and 0.274
Letters: $0.50 for stamped or $0.47 for metered, with discounts of $0.378, 0.408, and 0.424
Flats: $1.00, with discounts of $0.474, 0.593, 0,632, and 0,705
How Will The Higher Postal Rates Affect Direct Mail?
Increases will make the cost of doing business slightly higher for publishers and others who rely on steady, affordable service. There's no getting around that. What this increase means is that direct marketers need to market smarter, using targeted mailings as a supplement to their digital platforms. It means becoming more creative, narrowing focus on more likely prospects, and personalizing your message in a way that keeps you effective and relevant.
How Postlead Can Still Help You Save Money
Postlead is the right choice for companies who want to stand out from their competitors. We put what we've learned from decades of marketing, programming, and design experience into an effective platform. Our combination of automation, cost-effective service, and laser-focused insights allow you to put your efforts where they'll have the most impact. We even provide you with access to leads that are relevant to your product or service. Our dashboard layout is robust and user-friendly, putting you in complete control over your marketing outreach. You'll also have the advantage of reporting and tracking functions that provide a detailed analysis of every campaign. That way, you can focus your message where it will do the most good. Best of all, your mailing rates are included in the plan, and there are no contracts or hidden fees.
Postlead: Try Us Today for Free!
You can fight the rising cost of direct mail marketing by choosing a company that offers great ROI and features that help you control costs without sacrificing the quality of your message. Contact us to request a
free trial
and experience the benefits first-hand.
Contact us today
for any questions you might have!