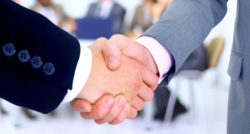 Innovations in technology are supposed to make life easier, especially in business. Technological enhancements are put into play to increase productivity, move more units, and reach more people. For professionals who work in direct marketing, these enhancements work toward increasing the number of contacts who see their message. Some of these technological advancements were previously exclusive to businesses and individuals who could afford such luxuries. Those who invested in technology for their business clearly separated themselves from those who were continuing old approaches.
Postlead Makes Reaching Out More Personal
Today, with computer technology available to almost anyone who wants access, this separation no longer exists. For direct marketers, everyone at least has the resources to put themselves on equal ground with bigger budgets. A person with a very small spending cap has the potential to reach just as many people as those with big pockets, using just basic technology available to the public. So, how do direct marketers distinguish themselves from other people who have the potential to reach their clients? Postlead has figured this out.
Make It Personal
Postlead understands that a personal touch is the necessary component to separating yourself from other competitors who may be reaching out to your clients. To have this personal touch, knowing who your clients really are and what they are about is paramount. As your contact numbers increase, this task can seem nearly impossible. Postlead, however, designed a contact page through its direct marketing software that allows you to easily add personal notes as you develop information about each person. These notes can be integrated in a digital postcard or an electronic message with a handwritten appearance. While the appearance of the delivered message is a plus, it is the individual customization of each mailing to each person that separates your message from all others. No competitor will be able to personalize messages at the volume allowed by Postlead software.
Track and Tidy Up
Once your personalized message is released to the masses, it is important to know which one of your contacts may be a potential client. Postlead software includes technology that has tracking capability. This means subscribers can not only see who is viewing their message but also gauge how long and how often they have eyes on it. This allows marketers to direct an even more aggressive and personalized campaign to those people who are more likely to be receptive to their message. When directing more advanced marketing campaigns, it would be useful to know whether your contact simply deleted the electronic mail you sent or spent a few moments viewing the video or content you distributed. Postlead also allows users to gauge whether their direct mail led the contact to other resources, such as a website or alternate link. On the other side, it allows you to eliminate contacts who may no longer be potential clients.
No Hassles
Postlead has three different
plans
with hassle-free payment options. A free trial package allows you to try Postlead's features for up to 10 contacts, so you can be sure what you are getting before you decide on the package that is best for your needs. Visit
Postlead's website
or
send a message
today for more information.