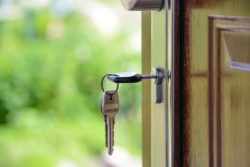 If ever there was an industry that's tailor-made for direct mail marketing, it's real estate. It is results driven and thrives on motivating people through personal interaction. Real estate is also a very competitive business that depends on creativity to generate leads that convert. Here are 7 tips from top industry insiders that might help you.
1. Don't sell them a house, sell them a history.
Most real estate mailers might show a photo of a home or two, sticking to bare facts like number of bedrooms, square footage, or specific features. Instead of dull data, paint a picture using direct mailing strategies of what it would be like living in that home or that neighborhood.
2. Focus your CTA on the lead.
You want people to know what a competent agent you are, but that's something you can demonstrate when you get them in the door. Don't ask them to list with you or make an appointment to view homes. Make your call to action about the prospect by directing them to helpful information. It can also be an invitation to an event. Conversions happen through baby steps that build trust.
3. Map your territory.
One twist on sending out postcards with one or two listings is to send an aerial or street view of specific neighborhoods instead. These can be tailored to target leads in each by displaying recent sales with pictures of homes marked "Sold" with a price. This makes it more personal when your leads see the streets and homes that are familiar to them.
4. Use data creatively.
Direct mail should be a part of any overall marketing strategy, not just the platform. Postlead offers a way to do this by putting a link to your landing page that is
included with your Postlead plan
. This will allow you to track the effectiveness of your campaign and build a mailing list of motivated leads who have demonstrated interest.
5.  Create excitement through an event.
Instead of inviting leads to an open house or asking them to visit your office or website, try creating a mini-seminar with a topic of interest to your prospects. You could cover concerns like qualifying for a mortgage or home staging. A simple postcard announcing the seminar in bold lettering with a bullet list of topics underneath with the date, time, and place is all that's needed.
6. Use testimonials.
This is another alternative. You can still include a photo of the listing, but instead of standard data or stats, use a testimonial from the seller or buyer describing exactly how you helped them during the transaction.
7. Tie your mailer to social media.
This is the other side of the creative data equation. Once you've got them to your landing page, they should then be directed to your social media platforms. Effective use of social media fosters engagement, but it also helps you build relationships with people and gain insight into what motivates them.
Let Postlead Help You
Postlead has built a platform that lends itself to creativity. With our powerful interface, automation, and high-level of personalization, you can create, test, and refine your approach at will. We invite you to
try it today
, or
contact Postlead
to learn more.