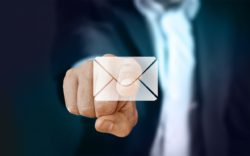 No matter what business you're in, cutting costs and maximizing your budget is essential to your bottom line and viability. This has never been truer then now when the cost of doing business keeps rising. Direct mail is making the resurgence as one of the most viable and budget-friendly marketing platforms. Adding automation tools will enable effective, targeted outreach, and it's more affordable than you think.
What Should You Look for in an Automation Tool
For an automation tool to be effective, you have to limit the number of moving parts. The best systems offer everything you need to create and implement a marketing campaign while providing the resources necessary to track its effectiveness. You also need to be able to customize it to fit your industry and marketing goals. On top of all this, the medium must be engaging enough to grab your lead's attention and increase response rates.
What Makes Postlead Affordable?
If the goal is to get the most return for your investment,
Postlead is the solution
. The old way of direct mail marketing was to build or buy a mailing list, hire a designer to create promotional materials, then haul it all down to the post office and pay a bulk rate to mail them out. Then you waited. There was no way to track if your flyers or postcards made it into the right hands, or to determine how effective your message was if they did. Automation streamlined the process somewhat, but there were still a few things missing. Most platforms allow scheduling, reporting, and analysis, but not in real time; they were also mainly geared toward email marketing. This meant performing a lot of tasks manually and waiting for results. It certainly made things move a little faster than the traditional way, but we knew it could be better, faster, and cheaper.
The Difference is Experience and Innovation
The creators of Postlead have extensive backgrounds in design, marketing, and programming. When you add that to our practical experience and deep knowledge of eCommerce, you get lead generation and response put on steroids. We've learned by doing, and now we want to share that success with you. One price covers all of your needs, but we offer more than a one-size solution. We have three levels of service, and all plans include mailing materials and postage at a discounted rate. Postlead even throws in a custom auto-landing page with a personalized message and video. You can even
try us for free
. Our interface is a user-friendly dashboard that allows you to:
-Custom-design, test, and mail postcards and greeting cards with your personal message and hand-written signature
-Build, refine, and segment your mailing list
-Send automatic follow up by segment
-Track activity and response rates for direct mail, landing pages, and social media in real time
-Generate reports and analysis
Postlead Offers You the Complete Package
With us, you'll have everything you need in one plan, at one price. There are no contracts or monthly obligations, and you can work on your schedule. When you're ready to put our platform to work for you,
contact Postlead
and choose your level of support.