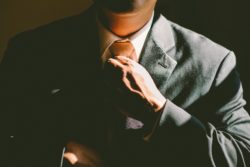 Being able to convert leads into sales is without a doubt the most important aspect of running a lucrative business. When a company is consistently generating leads then the likelihood of that company bringing in profits only increases. Often small companies will employ lead generation strategies on their own in an effort to avoid using an outside marketing company. It may seem as if doing as much as you can on your own instead of outsourcing will save money, but in the long run it can actually do more harm than good. Since most small businesses operate with either a staff or budget limitation, their lead generation efforts don't typically provide the type of results that these business owners truly desire.
How Lead Generation Can Help Your Business Thrive
Spending too much time and money on lead generation while other areas of your business lose out on some of their staff and budget requirements will cause your business to suffer. Generating leads should be the reason why your business thrives, and if you are a small business owner Postlead is an affordable lead generation solution that will help your business to become more profitable.
Cost Effectiveness
The cost of a single lead, depending on your industry, can range anywhere from as little as $20 to well over hundreds of dollars per lead. As a small business owner, you may not have to purchase many leads, but you will need to purchase high quality leads which tend to cost more. The less that you pay for a lead generally means that this is a low quality lead that has very little possibility of converting into a sale.
How Postlead Can Help Generate Leads
Postlead allows you to present us with the contacts that you already have, and if you'd like for us to help you generate leads, we have a package for that as well! We make sure that you aren't spending too much of your marketing budget on lead generation by providing customizable choices that align with your specific needs and goals as a small business. Our Basic, Premium, and Ultimate packages all include our full-on support. We don't just sell you leads and leave; we help you to convert those leads into sales.
Tremendous Support
Creating landing pages with video messages, testing and reviewing messages before sending, and mailing out postcards and greeting cards to your leads are just some of the services that we handle for you. We package our services in a way that takes the load off your back, while you get to analyze exactly what's going on during your lead generation campaign. We don't leave you out at any step. Our support staff is there any time that you need us to answer questions or if you need us to provide even more services to you for lead generation.
Postlead
 provides all of the support, solutions, and affordable options that your small business needs in order to convert leads into sales. All you have to do to get started is 
contact us
. You can even take our services for a test drive and get a free trial starting today.