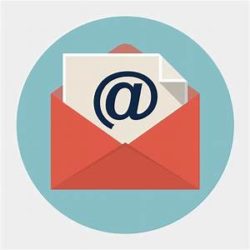 Foot traffic is the life's blood of any brick-and-mortar store, but even a prime location won't necessarily translate to crowds of shoppers. You need something more, something that will drive a stampede of customers to your doors. What you need is a targeted direct mail campaign, and Postlead can help you with that.
Engagement Begins Before They Shop
When you first open a business, people might stop and browse around out of curiosity. However, you've got to keep that momentum going past the grand opening. Engage customers through a multi-platform marketing campaign that uses a combination of digital and traditional mediums. One of the most effective, tried-and-true ways to build interest and have customers beating down your doors is through direct mail.
Why Direct Mail Still Works in the Age of Internet
Before you dismiss direct mail as ineffective in the digital age, here are some recent
statistics
that may interest you: - More than half of consumers find direct mail marketing more trustworthy than digital advertisements - 56% of customers who received a direct mail offer visited the merchant after - 80 - 90% of direct mail advertisements get opened and read, compared with only 20 - 30% of emails The reasons for these stats may be twofold. The average person receives so much email, a large percentage of which is spam or scams, that they instinctively tune it out or just delete it. There's also a perception of stability, realness, if you will. A physical piece of mail that's tied to a physical, real-world location just seems more reliable and legitimate.
Using Automatic Direct Mail Effectively
Since you're focusing on local foot traffic, getting together a mailing list of potential customers within your service area should be fairly easy. However, you don't want to just blanket the town with mailers. That is neither cost-efficient nor effective. Once you have your mailing list set, there are ways to increase your chances of
getting a good response rate
, which in turn leads to customers coming through your doors.
Come up with a Succinct Message
Putting multiple messages, products, or offers creates more confusion for customers. Your message should convey three things within a five-second view: - What is the product or service being offered? - What action should the recipient take after reading the mailing? - When and how or where should the recipient take action?
Add Value to the Offer
Great ways to get people to visit your shop are to offer discounts on the product or service, advertise giveaways, or tie your mailing to a specific holiday or event.
Make the Offer Time-sensitive
There should be an urgency within your call to action. Set a definite deadline for taking action, but avoid being heavy-handed or pushy.
How Postlead Can Help Flood Your Store with Customers
Postlead has developed an automated direct mailing system that puts you in charge of your destiny. We make creating mailing lists, tailoring and testing your message, and analyzing the results easier and more efficient. Best of all, placed control in a user-friendly dashboard that puts everything at your fingertips. You can get started today by reaching out to us
online
for more information, or request a
free trial
.