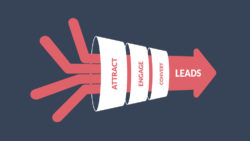 If you haven't already been implementing personalized lead generation campaigns then you are missing out on all of the benefits that come with it. Lead generation campaigns require a lot of attention to detail, research, and financial backing. Eliminating the personalized aspect of a lead generation campaign can make all the difference in how leads respond to you if they even respond at all. Don't miss out on any of the following advantages of personalized
lead generation
campaigns:
Captive Audience
When you personalize your messages to leads, they tend to pay more attention to your message. Including the name of your lead into the message will pique their interest. This will be far more beneficial sending out a general blast without any personal acknowledgment. It will matter to each and every lead because it won't make them feel as if you're just another business aiming for a sale that doesn't care who they are. Show that you are interested in them as individuals because it matters far more than you may realize.
More Responses
Another benefit of using personalized lead generation campaigns is that leads are more likely to respond to your message. If you take the time to include a way for your leads to respond to you directly, then you may be pleasantly surprised by the number of responses that you'll receive, especially if you've previously been conducting lead generation campaigns without the personalized messages. Once you've been able to garner a response from your leads, it's up to you to make the most of it to convert those leads into sales.
Get Better Responses
You'll have potential clients and customers calling, emailing, and visiting your website, signing up to learn more about your business, and even making purchases from you. There's something about the way it makes people feel when you craft a message specific to them. It encourages them to
do
something. The best part about it all is that personalized lead generation campaigns can ultimately lead to customer loyalty. If you can make your leads feel as if they are a part of your business once they begin interacting with you based upon your original personalized message to them, then you've reached success. We all know that loyal customers are your best customers, and you can't get a much better response than loyalty. How is your current lead generation campaign working out for you?
Postlead a New Kind of Direct Mailing Service
If you could use some help with it, Postlead offers a variety of services that can help you get the responses that you're seeking from potential clients. All you have to do is look around our site and see why we are so good at what we do. Check out our services to learn more about what we can do for you. 
Contact us
 and we'll help you to create a personalized lead generation campaign that your audience will both enjoy and respond to in the most positive way.