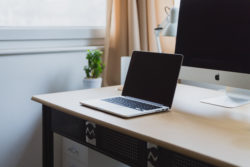 Everybody's talking about digital marketing. Email, social media – anything that lets you get to your prospective customers on their smartphone, tablet, or laptop is hot right now. But what about the traditional channels that have always worked for you, like direct mail? Are you supposed to just abandon them and throw everything you have at digital? You don't have to abandon the tried and true marketing methods in favor of the latest and greatest thing. In fact, it's possible to combine the advantages of traditional marketing with those of digital marketing. In fact, merging these two types of marketing produces a synergy that makes the combination even more effective at generating leads than each platform alone.
How Can You Merge Digital Marketing with Traditional?
There's only one way to do this. Postlead combines traditional marketing with digital marketing by generating customized direct mail pieces to your contact list, which directs them to a customized video on your website. This is a first-of-its-kind creative outreach platform that delivers a higher conversion rate than traditional marketing or digital marketing alone.
Who Do I Contact?
You can use your own contact list or Postlead can provide one for you based on the demographics of your target customer. Each person on your list will get a personalized postcard or greeting card with a message that is written just for them. The card directs the prospect to log onto your website and enter their code which brings them to a customized video message.
Track Your Physical Mailings with Analytics!
Postlead even includes a unique dashboard for each campaign that lets you see exactly which of your contacts has logged on to view their video. The system tracks the amount of time they spent and the pages they visited. This alone is valuable information because it tracks their areas of interest. Armed with this information, your sales staff can follow up with each prospect accompanied with information about all of the products and services that are most relevant to them. Postlead's system is the only marketing method that combines the ability to target a specific demographic, like traditional direct mail, with the customized content that is proven to increase engagement, like digital marketing. The result is more targeted messages that resonate with more prospects, leading to more conversions and more business for your company.
Postlead
combines the best features of traditional marketing with digital marketing to produce more quality leads and generate more conversions for your business.
Contact us
to learn how you can generate more leads faster today!