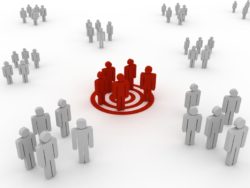 There have been several changes to the marketing landscape over the years, but one aspect that remains the same is that approaching prospects still involves both tact and enthusiasm to be put forth from businesses. You could easily miss out on an opportunity to connect with your ideal customer if you don't take the time to approach them in a careful manner. At the moment you may feel as if you have been doing your best to connect with prospects, but somehow you're still missing the mark and customers just aren't responding the way that you'd like. At Postlead, we can help you to rein in your marketing efforts so that you can reach the customers that you are truly aiming for through our creative outreach support.
Understand Customers Better
If you take the time to get to know more about your audience then you can use the information that you gather to craft a message and an ideal timeline to send the message out. Although it may seem time consuming and labor intensive to research your prospects thoroughly, it is worth it. Fortunately, with Postlead we help you to get to know your audience through our tools and services that can help to save you time. For instance, we have a feature that allows us to gather information from your prospects' public social media profiles. You can use this information to target these customers in a more focused manner.
Use Our Dashboard Manager
Postlead's dashboard manager is a handy tool that helps our users to track, customize, and analyze the performance of their campaigns. You can have an all in one look at the customers that you're reaching out to, as well as how your campaign is performing among these customers. This tool will help you to connect with your ideal customers by providing you with insights that you may have otherwise missed out on seeing.
Increase Operational Efficiency
If you are implementing the tools that Postlead offers as a direct service, then a by-product of all of this is that you will increase your business's overall efficiency. You can then spend more time on other crucial areas in your business such as creating products and services and providing high quality customer support. You can stay connected to your ideal customers for even longer when you continuously meet and even exceed their expectations. Postlead can help you to have a more engaged connection with your ideal customers, by helping you to deliver your message to them in a format that they will be most responsive to. We offer a variety of plans to help you begin or restart a customer experience that is engaging from start to finish for you and your prospects. Our
pricing plans
include a span of services that your business may require in order to make this happen. You can 
contact us
 so that we can help you to find what suits your business best. Browse through our Postlead site to check out our features and other useful information about our company as it pertains to helping you to connect with your most ideal customers.