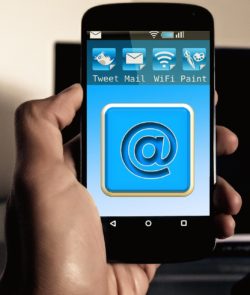 If you work in the healthcare industry, then you understand the importance of a good scheduling program. This is true whether you work independently in a private practice, work in a group or are in a hospital situation.
Problems Regarding Patients Missing Appointments
Missing appointment includes serious consequences like:
-Causing a health risk for the patient if they are scheduled for a medical treatment
-Keeping someone else from receiving the attention they need
-The prevention of treating an early disease before it becomes serious
-Causing problems with your scheduling process
Missed appointments are not good for a patient's health or a medical office routine, and it is crucial that regular check-ups and follow-up visits are just as important as scheduling new patients.
Building Your Patient Relationships
Whether you are in hospital management, new to the field of medicine or have been in it a long time, developing a good relationship with your patients is essential if they are to be helped through general examinations, illnesses or emergencies. Our direct marketing program assures that they will know that you have their personal interest at heart and you want to provide the best medical attention possible. This forms a bond that can develop a lasting relationship. Many patients put off their doctor appointments until their condition becomes serious. This makes them more conscious of appointment dates.
The Importance of Patient Communication
The old-fashioned way of a patient trying to reach scheduling personnel by phone when trying to reschedule or cancel an appointment often winds up with a great deal of misunderstanding and frustration. As more patients are bound by jobs, odd hours or other problems, many in the medical field are having difficulty when offering automated phone support and/or live-personnel assistance. Fortunately, with
Postlead
, it is possible to develop a scheduling program that is not only easy but especially effective.
More About Postlead
Our program ensures that all patients are sent reminders prior to their appointment date as well as personal messages. These reminders are composed of hand simulated written reminders that keep patients aware of your concern for their welfare. Postlead has an automated direct mailing dashboard that makes it possible to track mailings that have been sent as well as incoming and outgoing messages. This allows you to keep track of verbal exchanges that have occurred and what has already been sent to your patients. This also keeps track of prospective patients as well. With a busy medical office, it is often possible to overlook minute details.
Postlead
provides all the tools and personal support needed to ensure a smooth operation in a medical office. This automated service provides the perfect answer to a difficult problem that can be aggravating to both patients and medical personnel. The customer representatives at Postlead are happy to explain our automated direct mailing dashboard and how it can be beneficial to your particular situation.
Contact
us for further information regarding how we can help you improve your patient contact routine.