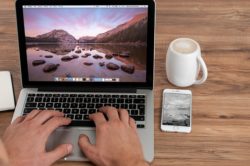 Some people will argue that traditional marketing is dead and digital is where you want to be. Other professionals might argue that digital marketing has been over-optimized and they usually ignore online advertisements anyway. The fact of the matter is, the world is flooded with advertisements—traditionally and online. So, let's talk about the pros and cons of these marketing methods and what can be done to make them more effective.
Traditional Marketing
Traditional marketing relates to television and radio advertisement, press releases, and mailings. When enough money is invested, these methods have proven to be quite successful. That's a pro. The con is the amount of money you'd have to invest in such a campaign. This type of advertising can cost hundreds of thousands of dollars—something that billion-dollar corporations can afford when their product is already a well-known brand, but for small to medium-sized companies, the marketing budget may not be so generous. This is where most, if not all businesses lean toward digital marketing methods.
Digital Marketing
There are reportedly 1.7 billion annual online transactions that total close to $720 billion in sales. It' clear that with number like these, your business is obligated to launch some type of digital marketing campaign to get a piece of that $720 billion-dollar pie! That's a huge pro! Now the con… Pop-ups used to be pretty effective until they became an annoyance. Then email campaigns were launched—until businesses started forwarding unknown emails to SPAM. Social media campaigns tend to work fairly well, but you still have to be pretty strategic in targeting the right demographics. Otherwise, your social media advertisements will just be seem like a wallflower.
So What Do You Do?
You still have to gain leads for your business, right? Depending on the type of business you're running, one conversion can make a huge difference in your profits. Therefore, it's best to just keep pushing both the digital and traditional campaigns until you get something, because doing nothing is definitely not going to work!
Introducing Your 'Something'—Postlead!
Postlead combines the traditional marketing methods of a physical mailing campaign with an email marketing campaign. With the email campaign, you're able to track your analytics. You can measure and track how well each campaign is doing. With traditional postal mailings, your recipient has a better chance of looking at your message, because more businesses tend to solicit using digital marketing anyway. Therefore, it's just a matter of being creative with your approach.
How Postlead Works
This marketing platform allows you to upload a list of contacts. Postlead will then automatically pull a screenshot of each contact's website along with their social media picture and place the images onto an attractive greeting card template. This is a powerful marketing tool that will immensely increase the chances of getting your prospects to read your message. It's also creates a unique opportunity to meet your prospects face to face making a lasting impression. All you have to do is:
Upload your contact list
Match your fields
Write your custom message
Upload your personalized video
Place your order, and you're ready to go!
Postlead
provides the materials and postage. Just wait for the data to come in to track how many prospects read your message and how long they were engaged. This will give you a strategic insight to learn who's interested in your product and/or service. You'll quickly discover which prospects within your mailing list are actual leads. See for yourself how combining traditional and digital marketing methods with Postlead can improve your business. Enroll in a
FREE TRIAL
membership today. If you have questions,
contact us online
!