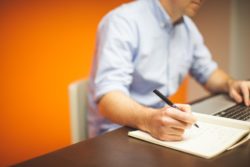 Don't let anyone tell you that direct mail marketing is dead. The truth is, studies show that people are far more likely to open a piece of direct mail than an email. This is great news if you want people to open your marketing piece. But what if you want them to visit your website and actually make a purchase? That's where direct mail marketing sometimes comes up short. Here are some strategies you can use to increase the results you get from direct mail marketing.
1. Personalize the Message
Getting your mail recipient to take action based on the mail piece they receive has always been the challenge. This needs to go above and beyond simple list segmentation, where you customize the piece based on the customer demographic you are targeting. It all starts with a customized message. Postlead produces a card or postcard for every contact on your list. This customized mail piece includes a unique code that guides the recipient to a digital marketing platform. This feature brings personalization to a whole new level.
2. Engage the Contact
Providing a personalized code to each contact will boost engagement. People are more likely to visit your website to enter their code than simply to get more information or learn more about your product. Once the contact goes to your website and enters their code, their behavior can be tracked. Information about their browsing history on your site is saved in your dashboard, letting you follow up in a targeted and prioritized manner. Your sales organization can contact the most promising prospects first, and can immediately address their specific needs.
3. Analyze Your Results
For each campaign you conduct, you need a way to analyze your results so that you can learn from them. Successful campaigns can be replicated and less successful ones can be improved.
What You Need to Know about a Direct Marketing Campaign
There are three components to any direct mail marketing campaign: list, offer, and creative. To improve your results, address one of these areas at a time. If you change all three things, you won't know which one was the culprit of your disappointing results. Suppose you decide to change your list. If you mailed to your current contact list and the results were lackluster, then you may need to procure a new list with the same demographics. Postlead can help with that.
Need to Make Updates?
You may decide to tweak your offer. If your offer is for a free item in exchange for a prospect's email address, then you may want to change the giveaway item. Maybe a discounted item would be viewed as a better value. Run a new campaign to see if it gives you better results. If it does, then keep the change and try tweaking something else. If the results aren't to your liking, then go back to your original campaign and change something else. For a new take on direct mail marketing, try personalized, targeted and track-able direct mail from 
Postlead
. For a free trial or to learn more, 
contact us
 today.