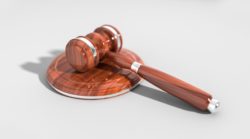 Direct mail marketing works well for almost any industry, but legal professionals have to walk a fine line between finding business and being seen as an ambulance chaser. That's why it takes a personalized approach that, when done right, can get your name out to clients who need your help to find a resolution. Learn some ideas about how to do it right how
direct mail marketing through Postlead
can help you do it successfully.
Know the Guidelines for Your Jurisdiction
Each state bar has guidelines that cover marketing from lawyers. Some restrict advertising for some practice areas, and others enforce time limits. For example, in some jurisdictions, law firms must wait 30 days before reaching out to possible personal injury clients. The systems for obtaining the names of people or entities with legal cases pending are regulated by state as well.
Finding Leads and Compiling Lists
Finding potential clients is usually done in one of four ways:
Direct solicitation
Building relationships with hospitals and law enforcement
Following public legal notices
Through referrals from current or previous clients
Getting clients is about establishing trust. Of the above-listed, direct solicitation can be most tricky; many legal marketing professionals recommend that it shouldn't be used to generate leads in wrongful death cases. Once you have your list of leads together, segment them by type of case so that you can devise a personalized approach that is both tactful and compassionate.
Timeliness Aided by Automation is a Winning Strategy
Automation through a
platform like Postlead
allows you to not only craft and test your message before making contact, it also helps you time your outreach for maximum effectiveness. You can set the launch of your initial direct mail campaign or follow up by any metric your choose such as type of case, date of accident, initial response, if any. With personal injury outreach, timeliness resulted in a
9% increase in cases
. Depending on the guidelines in your state, you can create your message and have it ready to go at the earliest possible opportunity. According to research, the most successful personal injury solicitations:
Included general information related to their type of injury
Made it easy for clients to contact them
Included a hand-written note, signed by the lawyer, expressing concern
Laid out exactly how they intend to help rectify their situation
Keeping in touch with contacts in your network, whether they are previous clients, vendors, or others you do business with, is also a good way to keep your firm in their mind and generate referrals. This can take the form of thank you cards, general greetings, or practice updates. Automation is an ideal way to schedule and track these follow ups in bulk at regular intervals or by segment.
Get Personal, Get creative, and Get Results With Postlead
When someone is dealing with a serious legal issue, they want representation from someone who cares about their situation and outcome. Postlead makes it easy to show compassion and concern through targeted, personalized postcards and greeting cards that connect with your leads and engage them in a way that other mediums can't. We even make it easy to track your direct mail for effectiveness so you can re-tool and refine your message in minutes. You can
learn more
by contacting Postlead or start your
free trial
today.