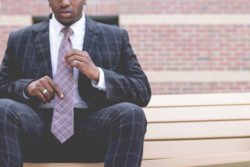 Has your business become too technologically advanced for it's own good?
Have you complicated the process of converting leads into sales by trying to keep up with the latest trends?
If so, then the solution to your problems may be much easier than you realize. Implementing a direct mailing strategy can help you to connect with your audience in ways that even the most innovative and complex marketing strategies simply cannot. You can decide easily for yourself if direct mailing is right for your business by pinpointing any ongoing issues in your current tactics.
Are Your Response Rates Low?
One problem that can come from not using direct mailing is that your response rates will be significantly lower than if you were using another strategy. Response rates for direct mail marketing have grown exponentially over the years, topping out at nearly 4% for businesses that use a house list. Even if your business uses a prospect list, you'd still fair much better off with direct mailing than if you were to implement display advertising, email, social media, and paid search tactics altogether. A direct mail strategy will give you an advantage and help you to receive far more responses from your prospects.
How High is Your Conversion Rate?
Are your leads converting over to sales, and if so how quickly? Your lead conversion rate can make all of the difference between a successful campaign and an unsuccessful one. According to a report from the Direct Marketing Association (
DMA
), direct mail marketing strategies generate a higher conversion rate than other marketing strategies. For this reason alone, you should consider using direct mailing for your next campaign. Not only does having a high lead conversion rate help your business, but the cost of converting those leads with direct mailing is quite low. Which brings us to the next point.
What is Your Current ROI?
Even if you are converting leads with the current marketing strategy that you're using, it still may be coming at a high cost. With direct mailing, leads tend to cost much less than other marketing strategies. Just for a cost per lead comparison: a telemarketing cost per lead averages at $190 and a letter sized direct mail cost per lead can cost $51.40 according to the DMA. The short answer is that yes, the direct mailing strategy is right for your business. Consider all of the benefits, and you'll see that it is by far one of the most high impact and cost efficient strategies around.
Why Should You Consider a New Direct Mailing Strategy?
There are several reasons why direct mailing works so well for different businesses within virtually every industry. You don't have to worry about whether the investment is worth it, especially if a direct mailing strategy is applied consistently and skillfully. This is why you should 
contact us
 at Postlead to help you with your direct mailing needs. We've got all of the expert knowledge and support that you'll need to make your next campaign your best campaign ever.