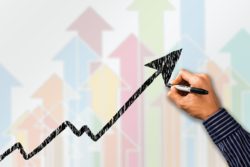 Choosing an email and direct mail marketing strategy for lead generation doesn't have to be difficult when you know which tools to use and which steps to take to achieve your goals. Here at Postlead we have a staff with over 35 years of combined experience in marketing, programming, and designing. We can help guide your lead generation work with the systems and tools that we've created as a simplified yet sophisticated email and direct mail marketing strategy for your business.
Choose Your Leads Wisely
Your strategy will not be as effective as it could be if you are going after the wrong types of leads. A good question to ask yourself before committing to your promotional plan is this: "Are the leads that I'm focusing on actually interested in what I have to offer?" If you have time do some research on the habits and behaviors of your leads as it pertains to how these factors correlate with your offering, you'll be in a better position to answer that question. However, it is highly unlikely that you have time to dissect your entire prospect list this way. Postlead has designed tools to help with targeting your most ideal prospects.
Decide on Your Mailing Strategy
Although the majority of audiences prefer to receive direct mail as opposed to
 email
, you should still figure out whether or not this applies when it comes to your leads. You should also do what is most cost effective for your business. Just because a particular form of email or direct mail marketing is popular with leads according to recent trends, that doesn't always mean that your return on investment (ROI) will be worth it. Focus on mailing strategies that make sense for your business, your industry, and your leads.
Send Out Personalized Messages
Whether you use both email and direct mail together or singularly, make sure that your message is personalized for each lead. Check and test your message before sending it out to make sure that your message is written correctly as well. Your message should be professional and personal so that your leads take notice and take your message and your business seriously.
Find Out What the Campaign Results Mean
Once you have put your email and direct marketing strategy to use then you'll want to look at your results. Analyze them carefully and really try to understand what it all means, don't oversimplify what you see during this process. Find out what the underlying motivation was for the majority of leads who responded to your campaign. Find the commonalities between the lead conversions. Make notes of all of these findings so that you can use this information to help you understand your email and direct mail marketing strategy even better. You can use Postlead as your all-in-one email and direct mail marketing strategy for lead generation. 
Contact us
 so that we can assist you in improving your current marketing strategy. Allow us to put our years of quality expertise to good use to help your business.