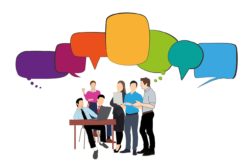 Any business can benefit from using lead generation techniques and tools that aren't expensive or time-consuming. However, especially for small businesses, there isn't much time or resources to spare on anything other than what has the highest probability of increasing lead conversion when the focus is on direct mailing.   Use the following tips to make the most of your resources and advance your direct mailing strategy for the New Year.
Get More Detailed About Your Leads
The quality of the leads that you are reaching out to is one of the most important areas to place your attention. If you are aiming at leads who don't have any intention of ever converting, then you are wasting invaluable resources on them. Also, if you are trying to re-engage leads, then you have to make sure that they are in a position to become a loyal part of your business. They may have moved, changed their interests, or modified their budgets which could all be signals as to why your business is no longer able to connect with them the way that it used to. Research your leads to make sure that you are attracting new leads and re-engaging leads that are far more likely to convert due to their interest in your business and your offerings.
Use Tools That Help You to Track & Analyze
You should be able to track what you have done in your lead generation work. It doesn't matter if you send out physical mailings, or if you do most of your lead generation campaigns online. You need to have a way of tracking your incoming traffic from your direct mailing campaign so that you know how effective it was. You can do this by using scan mailers so that it will take leads to a special page that will allow you to track their online activity. You can also make notes of customers who have either called or emailed you in response to your direct mailing. Any way that you can track your efforts is leading you in the right direction since it will help you to improve your direct mailing approach for subsequent promotions.
Stay Within Your Budget
Your budget is an important metric that you shouldn't overstep in order to keep you on track with your goals. Determine just how much you can spare to use towards your direct mailing strategy prior to putting any systems and practices in place. This will help you to start off from a position of clarity and empowerment. It doesn't matter if your budget is small, your efforts will be much better directed if you aren't dealing with the aftermath of overspending. You can find several affordable options for your direct mailing strategy with us at 
Postlead
. You can even do a free trial to test it out and see just how we work with you. You should give us a call or 
email us
 to let us know about what you're looking to accomplish with your next direct mailing campaigns for 2018.