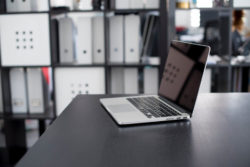 When you are reaching out to potential customers and clients, you don't have to fire aimlessly at prospects. Focusing on a targeted group, even if it is a small group, is a much more beneficial approach if you want to sustain your business. There are ways that you can obtain prospects from a targeted mail list, and the sources are much easier to tap into than you may have previously realized.
Referrals
Businesses that you are connected to you within your industry or across industries are some of the greatest sources for finding targeted leads. The process for receiving these leads is fairly simple if you connect yourself to the right companies. For instance, if you are a caterer then it would be beneficial to establish relationships with referrers who are wedding coordinators or event planners. People who have secured an event planner are more than likely going to require your services, and you can have the referrer to provide you with their information so that you contact them on your own through direct mail or digital marketing to spark the business exchange.
Past Clients
Some of your best leads that you may not have considered recently are your past clients. It is possible that they have undergone life or business changes which may have caused a delay in them returning to your business. You can reach out to these past customers by compiling them onto a collective list. This will also help you to separate them from prospects who may have never heard of your company before. You can eliminate the introduction about your company and instead focus on creating an offering specifically for these prospects.
Databases
You can find leads through databases although it is often costly because you'll be paying around $40 per lead depending on your company's industry. Based on your budget, it can be a sound investment with positive returns. Even if you are a small to medium sized business, you can benefit from doing a small round up of leads from databases. You may find yourself greatly impressed by the results. The best part about this targeted list is that someone else does the researching for you to find the leads.
Choose Postlead
Postlead offers several different options for businesses to get their messages in front of the best possible prospects. You can submit your contact list to us, or we can provide you with a database of targeted leads. The choice is up to you, and all of the options we offer are designed with the uniqueness of each client that we work with in mind. We don't just provide you with leads, we give you results! Our message tracking and analyzing services will communicate to you just how your message is performing. You never have to worry about what's happening, we keep you involved in the process without making you do all of the work. Find out more about us through
Postlead
, and if you have any questions we're open for you to 
contact us
today!