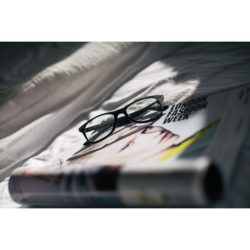 Generating leads is the bread and butter of any business. Without leads, you cannot develop prospects. Without prospects, you'll never get a sale. So, it all starts with the leads. You can position your business for success by generating leads in the most efficient and effective way possible.
The Ups and Downs of Traditional Mail Marketing
Direct mail marketing has long been a stalwart of lead generation. The problem is, it tends to lack creativity. You can send a single mail piece to thousands of potential customers, but it may not get their attention because it looks like you sent it to thousands of potential customers.
The Ups and Downs of Traditional Digital Marketing
Digital marketing has come along to try to replace direct mail. But the deluge of digital ads has some people immune to this approach. It's becoming more difficult to get someone's attention with email, banner and social media ads. There's simply too much 'noise' that can distract prospects from your message.
What's a Marketer to Do?
Take the advantages of direct mail marketing, like being able to target your list and send a physical mail piece that a prospect can hold in their hand, and add a digital touch that they can't ignore. This gives you the ability to engage with the prospect, track their behavior on your website, and follow up in an efficient and impactful way.
Introducing Postlead!
Postlead combines the benefits of direct mail marketing with the digital touch that's so necessary today. With Postlead, you can send a personalized, handwritten postcard or greeting card to your contact list. (If you don't have a contact list, we can provide you one based on demographic criteria that you provide.) Each mail piece includes a unique code that the recipient can enter on your website to view a customized video. The mailing will get their attention because it is personalized for them. Once they receive it, they will be able to access the online video that is customized to speak to their specific needs or pain points. Once at your website, your prospect's activity is recorded, giving you valuable insight into their areas of interest. This information can be used by your sales team to prioritize their follow-up activities and strategically target each prospect.
Track the Progress of Your Mailing Campaign
You can also track the effectiveness of each campaign at the prospect level with your Postlead dashboard. By seeing exactly what actions your prospects are taking based on the direct mail piece they receive and the video they view, you can fine-tune your marketing approach for the best results. This unique method combines the personalization of direct marketing with the engagement of digital marketing to deliver a targeted message that turns contacts into leads, and leads into sales. Whether you're marketing a product or a service, high-tech or traditional, to businesses or consumers, Postlead combines the best of both direct mail and digital marketing worlds to increase your conversions and drive business growth.
Postlead
 lets you send direct mail with a digital touch. 
Contact us
 to learn how Postlead can generate more leads and more conversions for your business.