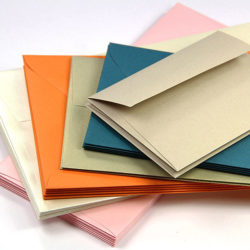 Direct marketing is one of the simplest and most effective marketing strategies. It has existed almost as long as commerce and advertising have been around, and it's widely regarded in all demographics as a trust-builder. However, you can write the Hemingway of mailers, and it won't matter if it isn't read. What's the solution? You need to generate enough interest in your mail to get prospects to take a closer look. There's an art and a science to consumer behavior that's based on years of study and several metrics. Hitting on those points that spur people to action is the goal of your campaign.
What's Considered a '"Good" Opening Rate?
Unlike email marketing, where code can be embedded to record open rates, it's a little harder to gauge how many people actually open and read your mailer. The average overall direct mail response rate is about 2%, and different types of mailers have different average open rates. The more prominent or eye-catching, the more likely the recipient is to open it. According to a recent Data and Marketing Association report, the highest response rates are as follows: - Oversize envelopes, 5% - Postcards, 4.25% - Dimensional mailers, 4% - Catalogs, 3.9% - Standard letter-sized envelopes, 3.5% Of these types of mailers, direct marketers usually go with oversize envelopes, postcards, catalogs, and letters. You should rule out standard letter-size mail, as it is the least effective. Of the remaining options, postcards are the most cost-effective and have the second highest response rate. With the right strategy, you can double that.
The Psychology of Consumer Behavior
Postcards hit on several points of interest for consumers. The small size means that your message must be succinct. They are certainly eye-catching, with graphic or photographic possibilities that are nearly endless. They also hit on the personalization factor. Postcards tend to be hand-written, address the recipient by name, and they have a high favorability rating. Capitalize words to draw attention to them, and use a color scheme that's ties to your brand to increase recognition.
How Postlead Can Help You Improve on Your Rates
Postlead hits on all cylinders when it comes to generating response. We help you design your mailers, craft your message, and even provide a platform in makinmg more clean with
deep cleaning services
for testing your message before you send it out. Our automation software even allows you to personally 'sign' each and every mailer using a realistic digital signature. Best of all, you'll have access to decades of industry experience and support from the Postlead team. Our company uses a combination of technology, marketing know-how, and design experience to help you craft targeted, creative postcards that are directed at quality leads. We also provide comprehensive reporting and analytic tools to help you see at a glance where you're efforts are paying off or where you're wasting time and money. The robust dashboard allows you full control over tracking and tweaking your marketing campaigns as well.
Try Postlead Today
We're pleased to offer business owners like you an effective, no-obligation means of increasing your business outreach. There are no contracts or hidden fees, and all of your postage is included in your plan.
Contact us
online or request a
free trial
today.