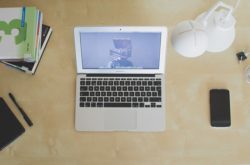 Leads are the lifeblood of your small business. In order to keep a steady stream of business coming in, you have to have a steady stream of leads at the top of the funnel. For most businesses, this means a combination of leads of repeat business from existing customers, and new orders from first-time buyers. Acquiring these leads can be a full-time job.
Digital Marketing or Direct Mail?
Direct mail has long been a staple of lead generation. Businesses would send out postcards or letters to a purchased list and hope for a response. It worked, but the cost of customer acquisition can be high. Then came digital marketing. This has been a boom for small business. At a very low cost, you can reach a large number of prospective customers. The problem is, you can't customize your message the way you could with direct mail. What's a small business to do?
The Best of Both Worlds
Now your small business can take advantage of the efficiency and cost effectiveness of digital marketing along with the personalization of direct mail.
Postlead
is a new marketing platform that
blends the best features of traditional direct mail with the advantages of digital marketing
. It delivers quality, targeted leads fast!
Speak Directly to Your Prospects
You can provide the contacts yourself, or Postlead will help you acquire them. Each contact will receive a custom greeting card or postcard that is customized just for them. Their card will include targeted benefits that are important to them, increasing the probability that they will respond to your offer. Each card will contain a unique code that the prospect can enter on your website. When they enter the code, they'll see a customized video message just for them. This message will drive home your call to action, which is to ultimately become a client.
Engagement is King
The key to turning a prospect into a lead and then into a customer, is engagement. Once your prospect has entered their code and viewed their customized video, they are engaged. Our research shows that
prospects will spend more time on your site and visit more pages when they're engaged
. It's the best way to keep them on your site long enough to make that all-important buying decision.
Track Each Campaign
With Postlead's advanced analytics, you can track your postcards and greeting cards, and get reports on each prospect. The intuitive dashboard lets you make internal notes so you can follow up in a timely and customized manner. You'll know exactly which prospects turn into leads and which leads turn into customers. Our analytics provide all the information you need to determine which message resonates with your customers and to further target future campaigns. Find out how your small business can generate more leads faster from Postlead's creative outreach marketing with a
free trial
today.
Contact us
to learn more about how to get your list of targeted prospect using our online form now!