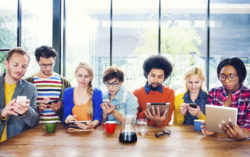 Automated direct mailing serves several crucial functions in the world of direct marketing. First, the ability to electronically send information to potential clients at a low cost is available to anyone with internet access and an e-mail account. Next, new contacts can easily be added to a digital format, as they continue to develop, without adding material or cost.
Don't Just Send and Forget, Track Your Digital Direct Mail
Now, there is a way to use your digital direct mailing content to not only gauge whether your contact may be a potential client, but also to determine whether your marketing strategy is effectively reaching the people you want. Postlead has developed electronic direct mailing software that highlights these crucial tasks and provides resources for smaller operations to compete on a larger scale without breaking the budget.
Track Leads with Postlead's Tracking Technology
Getting as many eyes as possible on a direct mail campaign is usually the first goal in a marketing operation, but it is only the first of many steps when it comes to converting contacts into clients. To better direct your resources, it is important to know the effect, if any, your message has on these contacts. While you can't physically be there to see who is paying attention to your message compared to who is simply deleting it, Postlead provides the next available option. Postlead allows direct marketers to see who is opening up their messages and videos, whether or not these people are clicking on other links, as well as how much time they are spending on the media you have provided for them. One of the best resources is a real-time video recording of your contacts interaction with the content you provided. This resource takes the guesswork out of determining who may be the best candidate for your efforts beyond direct mailing.
Reach Out In A Personal Way
Marketers who use digital direct mail campaigns are always looking for ways to separate their message from competitors who may be advertising similar content. Postlead knows exactly what direct marketers need to distinguish themselves, and resources are provided to make this separation an easy process. Through an enhanced contact dashboard, marketers can digitally access all of their clients on one convenient location. Most importantly, personal notes can be added next to each contact with very little effort. The reason this is important is because Postlead has the technology to integrate these notes in each individual message. Instead of getting the same form letter as every other one of your contacts, the individual is receiving a message that is personal to them. The content becomes even more personal if you utilize Postlead's digital hand-written resource.
No Waiting Needed with Postlead
Postlead offers a trial that allows you to test its software on up to 10 of your established contacts. If you're interested in finding out if your message is reaching your clients, as well as adding a personalized touch to increase the chances of this happening, start using
Postlead
today. For more information, visit Postlead's
contact page
to submit more specific questions to a live staff member.