The average pay-per-click for any industry on Google can cost up to $10 - $20 just to have someone view your message. For Facebook, the cost can start off low, but quickly skyrocket depending on your goals.
Pay Less with Postlead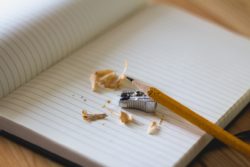 Postlead is a revolutionary tool that allows you to merge digital marketing with traditional marketing. It's proving to be a power platform that allows you to personalize your message based on a Postlead functionality that will connect to your prospects' social media accounts allowing you to create a unique message crafted specifically for each recipient. This powerful automated system is able to generate a 5-10% conversion at the expense of $3-$5 pay-per-click. A more effective marketing campaign can be executed through Postlead for as low as $500 per project.
Start with the Basic Package
With our Basic package, you'll be able to upload 100 of your contacts on to our system and create 100 greeting cards to each recipient in just ONE EASY TEMPLATE. We print it. We mail it. You track it! You can upload an entire contact list, or add them one-by-one and the system will automate and personalize your message for every one using that template. To mail out more postcards, you can upgrade to our Premium or Ultimate Package.
Postlead Personalizes with Photos and Website Screenshots
Postlead gives you the ability to auto-grab a screenshot of your recipient's website along with a photo via social media of all of the mailing contacts you upload. This is done by accessing the uploaded recipient's social media accounts. You'll then be able to implement these screenshots into your personalized greeting card for a better connection with your prospects. Within that greeting card will be a special code that your recipient will have to enter on your website. That code will lead them to a landing page where you'll have a personalized VIDEO MESSAGE that you can also set up through Postlead's platform.
Postlead Provides Analytic Reporting
Another great feature about Postlead is that it has full reporting capabilities. This means that you'll be able to track how well the mailing campaign does. Once the recipient enters their specialized code, they've given you the capability to analyze their activity on your website. You'll be able to track which pages they've visited and for how long, and if they've viewed your entire video message or just a portion of it.
Postlead Pays for Postage and Mailing Materials
Postlead has three pricing packages. In all of them, the materials are provided—INCLUDING POSTAGE. After designing your postcards, you'll have the opportunity to review what you've created and test it before placing the order. In our Basic Package, you'll be able to mail 100 postcards. You will provide these contacts. The Premium Package allows you to mail 500, and we will help you acquire these contacts. With the Ultimate package, you'll be able to upload 2,000 contacts provided by Postlead. These contacts will be a targeted list of prospects who might be interested in your line of business.
So, How Much is a Lead Conversion?
For starters, nothing! Start Postlead with a
FREE TRIAL
. You'll get to upload 10 of your own contacts, auto-grab a screenshot of each contact's website, create a template that includes the screenshot, then review it and test it to see how effective this tool can be for your business. Questions?
Contact a Postlead representative
today!