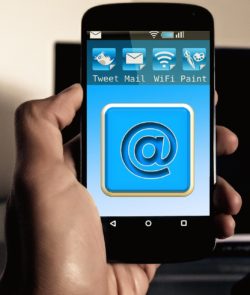 Postcards have been a steady promotional tool that has been consistent in getting responses from prospects. This traditional marketing method can make all the difference in your outreach strategy. If your current outreach strategy hasn't been bringing in the responses and conversion rates that you'd hope to have by now, don't fret. You can use creative postcards to turn things around and make your prospects take notice of your business and what you have to offer. Here are a few ways you can merge traditional marketing tools such as postcards and digital media in your next outreach strategy.
Your Message is More Likely to Be Read
Over-sized postcards and regular sized postcards are the most widely 
read
 forms of direct mailings for leads. If you've been relying on a more digital outreach strategy, you will be pleased to see such a significant rise in responses from your previous outreach strategy.
Striking Images Speak Volumes
The brain can process images
 60,000
 times faster than it can process words. For this reason alone, you can get creative with the visuals that you use on your postcards. As long as you make sure that your design is appealing to your prospects, you'll definitely make an impression on them.
Say More with Less
The simplicity of postcards helps you to keep your message brief. You don't have to go into a long spiel about your business, your background, or even go in-depth on what you're promoting at the moment. Postcards allow you to give prospects just a taste of who you are and what you can provide to them. Direct mail is meant to keep messages short and to the point which helps prospects understand them quickly and easily.
Makes Customers Remember
When prospects read something that is on paper, it is easier for them to remember it rather than if they read it
online
. This means that what you put on your postcard can be translated more clearly and linger longer on the minds of your prospects. Why not give your prospects something to remember? Make your message stand out with professionalism and an offering that makes them feel compelled to jump at it right away.
It's Not as Crowded
Customers come across roughly 
3,000
 marketing messages in a day. Since your typical lead spends a great deal of time online, chances are high that the majority of those marketing messages are coming through email, social media, and other online promotions. Sending out creative postcards can help your message to stand out because most mailboxes aren't overstuffed with thousands of marketing messages. If you choose the right day to send your message, your postcard may be the only marketing message that your prospect will receive that day. It will help you to really stand out because you don't have to compete with as much traffic as you would if you only used your marketing outreach online. Using creative postcards as a part of your outreach strategy is not a new method, but it can definitely revamp the way that your marketing performs. We'll be glad to help you use creative postcards through our services at Postlead, just drop us a 
line
.