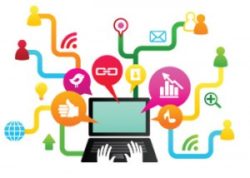 Many professionals in the marketing industry have suffered the experience of being excited about new technology that helps to reach more leads, only to find out that the results of their efforts didn't pay off. Although digital direct mailing technology increases leads, it doesn't necessarily mean these prospects are the ones who are right for your business.
Automated Direct Mailing Software Improves Conversions
Providing your information to 100 people who will both benefit and enhance your business is undeniably far better than simply reaching 1,000 people who may have no interest at all. Postlead, a company that developed software to more effectively and personally reach prospects through direct mailing, helps marketers put their information in the right hands.
Personalized Distinction
Attracting the right prospects doesn't always have to involve costly marketing plans. In today's business environment, outspending your competition may add value to your message, but there is no guarantee your results will increase. Postlead believes that personalizing your message is the best way to separate yourself from the competition. Most importantly, Postlead believes this does not have to be a financial burden. Through our user-friendly software program, marketers can easily personalize messages to each individual prospect. Forget fancy designs and overpriced delivery as Postlead gives you the resources to put yourself on the same level as those with large marketing budgets.
How Postlead Works
As the number of potential leads you target increases, nothing has to change with the ease of providing a personal message. Just like other programs, Postlead keeps a list of all your contacts in a dashboard on full display. Unlike other programs, the ease at which you can modify and personalize your direct mailing message never changes with numbers. Through the dashboard, detailed notes are revealed to allow you to add more than just a name to keep that one-on-feel. While the competition becomes impersonal as their leads increase and resources are stretched, you can give the appearance of having a business that values personal service above all else.
Watch Your Progress
Ultimately, all of these personalized resources provided by Postlead help with the ultimate goal of your business: Tracking your efforts to make sure they produce results and making sure your information gets in the right hands. Whether you send a digital video, brochure or information sheet, Postlead's technology will reveal whether or not your potential customers view your material. It also distinguishes between those who opened your digital mail so that you can immediately delete it from your list of contacts. With Postlead, you can literally see how much time a prospect spends looking at your links or videos.
Start Today With a Personal Touch
Postlead
offers a free trial period with no spam or obligation. So you can immediately see how this resource adds value to your marketing. For more information, browse our website. If the information you are looking for is not available on the website, submit a question to the Postlead's staff using our easy
online template.