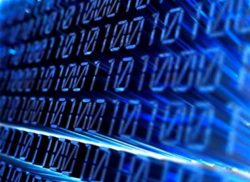 "Do you even
know
me?" How many times have you felt like that when doing business? These days, consumers are inundated with cookie-cutter messaging that puts quantity way ahead of quality. Customers are yearning for a more personal approach that says, "I care about your needs. I know who you are and what will make your life [easier, convenient, more fulfilling]. Here's how I can help." With
reporting and customer insights from Postlead
, you can be the one to truthfully deliver this message.
How Automated Data Reporting and Analysis Converts Leads to Loyal Customers
Old-school reporting and analysis software isn't very timely or efficient. By the time you generate a report, the information is outdated and useless, often relying on stats from the previous business cycle. Sure, that might help you identify past trends and make big-picture, long-range plans, but it does nothing to capture and serve customers now. In a sea of similar services or products, losing headway means losing leads to a company with more foresight and better technology. Postlead changes that by reporting in real time so you can get relevant data that allows you to make informed decisions and act fast. It's the digital equivalent of being quick on your feet to avoid disaster. Our automated dashboard tracks everything your leads do from the time they receive your message until you close or cut them loose. Do you want to know your open rates? We'll tell you. How many visits does your landing page have, and what are visitors doing when they get there? You can watch as it happens. Is your social media engagement lively and interactive? We've got those numbers, too.
Comprehensive Intel Leads to Better Customer Service
Effective follow-up using targeted messaging is what gains trust and converts leads. The type of insight we provide helps you build profiles that are unique, enabling a customer-centric approach and the ability to refine your message to provide highly personalized outreach. Best of all, you won't have to hunt for data files or integrate 10 different platforms because our powerful dashboard puts all of facts and intelligence you need in one centralized, user-friendly interface. The time our automated system saves you can now be spent on more productive pursuits like honing your message and growing your customer base.
Still Not Convinced?
We believe in our service, and we have the customer satisfaction rates to prove how effective it is. If you want to see for yourself, why not
get a free trial
and take us for a test drive. There's no risk and nothing to lose but time and customers. There are no long-term commitments or hoops to jump through and no monthly payments. Simply choose your plan and work at your own pace. Your personalized postcards and greetings cards, postage, and mailing are included in your plan. When you're ready to make a commitment,
contact us
and let an associate help you find the plan that's right for you.