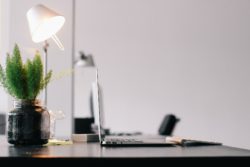 The number one way to increase leads for your business is through outreach. Sounds simple enough until you start searching for the right kind of marketing tool to reach prospective clients. You can waste a lot of time and money trying to find the right marketing method. Some people may tell you that traditional postal mailing is the way to go, and others will recommend digital marketing strategies. The truth is all of it works when it's executed the right way.
Postlead; The Right Way
Postlead is a software marketing system that helps you reach out to prospective clients in a unique and personable way without having to leave the comfort of your own office. Simply upload your list of contacts and customize all of the relevant fields. You can do this one by one, or by bulk. Bulk loading is preferred for the first upload, but as your contacts increase, you can add them to the list later on for future campaigns.
Next, Create Your Message
Here is where you can get creative. Postlead has the ability to auto-pull your contact's social media picture along with a screenshot of their website. You'll then be able to include these pictures into your message along with a personalized video that you can upload into the system. The recipient will be able to access the video message once they've opened their greeting card that will include a special code provided for them to enter onto your website.
The Importance of Personalization
This might seem like a complicated process, but Postlead makes it possible for you to personalize a message in one template. Professionals are more prone to accept a solicitation that is uniquely addressed to them in a personable way. This is why the customization of relevant fields is so important. Such a customization will make each and every one of the postcards address each contact accordingly.
Choose from 3 Pricing Packages
Postlead
offers you three different pricing packages for your business needs starting at $500 per mailing campaign. Within each campaign, the paper, envelope, postage, and mailing are inclusive. With our Basic Package, you'll be able to upload and reach out to 100 contacts with premium quality cardstock. The postcards will include a screenshot of the contact's website and social media photo printed in color. With Postlead, no two mailings within a campaign are identical. These postcards are crafted with quality cardstock and full reporting capabilities are included in each package. Our recommended Premium Packages allows you to mail out 500 contacts, and the Ultimate Package will send up to 2,000. Both the Premium and Ultimate Package includes a list of researched targeted prospective leads. See for yourself how effective this marketing tool is. We are offering a FREE TRIAL. You can upload 10 of your own contacts and test it.
Contact
a Postlead representative to learn specific information about how the Ultimate Package can increase your agency's leads today.