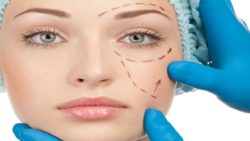 Plastic surgery is a very personalized business. In your practice, you learn about your patients' most intimate concerns and help them feel better about themselves. Because your business is so personal, it can be difficult to market it effectively to a large number of prospective clients. Email marketing can be effective but it has a tendency to be 'one-size-fits-all.' Direct mail can be personalized, but it's typically not engaging enough. Postlead provides a way to combine the best features of these two marketing methods to increase the number of leads you get for your plastic surgery practice.
How It Works
Postlead creates a customized postcard or greeting card to send to your prospects. Each card includes a unique code that the contact enters on your website to watch a customized video that you create and upload to the Postlead platform. Once the prospect logs on to your site, their contact record is updated recording their online behavior including how long they stayed on each pages and which ones they've viewed. This enables you to follow up with the most qualified leads, easily turning them into customers.
Following Up with Your Clients Much More Efficiently
Since you know where the prospects have been on your site, you know what they are looking for. When you or a staff member follows up with the prospect by phone or email, it's easy to talk about that particular prospect's interests and concerns. This helps you build a trusting relationship, which is so important in a plastic surgery practice. You'll also get reports on each outreach project, and for each individual contact. You will even see the contact's Facebook profile picture on their contact record, which will help you create a more personalized experience when you follow up.
The Personal Touch
Having that personalized message is so important for your plastic surgery practice. Never again will you run the risk of inadvertently promoting the benefits of breast reduction to someone who actually inquired about a totally different healthcare service! Since your practice is built on personal relationships, you cannot afford to make those kinds of mistakes. With Postlead, your prospects will get a targeted message that was created just for them. Technology is often accused of making contact less personal. With Postlead, the opposite is true. By combining traditional direct mail with email technology and adding a unique personalized twist, you can bring the same exclusive service to your prospects as you do to your clients, and you can turn those prospects into clients more quickly and profitably.
See How it Works for Yourself!
Postlead
offers the most personalized direct marketing technology available. Use it to get more leads for your plastic surgery business.
Contact us
to learn how you can sign up for a
free trial membership
.