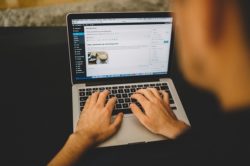 Increasing leads for your business is one of the most lucrative things that you can do, but lead generation is only a profitable and productive aspect to a business if you're doing it in the most efficient manner. Fortunately, we live in a time where technology has drastically improved our ability to generate leads in a way that reduces both time and expenses. Implementing new smart mailing solutions will add customers and fresh excitement to your business.
1. Offer a Thrill
Let's be honest, most mail is boring. It's gotten to the point where many recipients barely even read mail that they aren't expecting such as bills and other ongoing correspondence. This is where you can create a space for your direct mail marketing to shine. If you will include a web link or a QR code that can be scanned with a mobile device so that the recipient will be able to see a visually thrilling animation or have an augmented reality experience once they've arrived at the online destination, then you will have secured their attention and possibly a sale or a new client.
2. Tracking
Creating a personal landing page or
PURL
is also a great way to know which leads are coming from your direct mail marketing efforts. Instead of including a link to your general business homepage, you can create a PURL that will allow recipients to arrive at a landing page that is integrated with the direct mail message. This PURL can provide users with the opportunity to either purchase products and services, set an appointment, or watch a video message.
3. Get Crafty
Most people don't care to open envelopes from addresses and businesses that they don't recognize, but if a package is more bulky, hinting that there is something inside such as a gift, then they'll be more likely to open the package. Keep in mind that this is a more costly option than a letter or postcard, so if you're a small business with a limited budget then you may want to forgo this option. If your business is able to handle the added upfront expenses, then it can yield some amazing results.
4. Be Useful
You can find a way to make your direct mail marketing into something useful for recipients. For instance, if you own a bakery you can provide an easy to follow measuring guide as a postcard or get creative and make it a refrigerator magnet with your company's information included. No matter what area your business serves, there are many ways that you can make your direct mail marketing promotion into something useful.
5. Include Samples
If your business sells products, then including a sample for prospective customers is a great way to get their attention. Even if your offering is intangible, you can deliver something that makes recipients feel as though they've had a taste of your business. To help you get started, you can get a feel for our business through a free trial. Visit
Postlead.io
 or 
contact us
 to learn more.