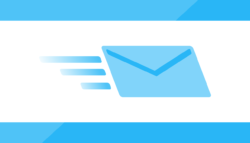 People spend more time staring at a screen on their computer or mobile phone than almost anything else. But, how much of what they see do they retain? With advertising, the answer to this question could make the difference between connecting with your target market or being just another blip in a tapestry of digital noise. Research shows that while the majority of the advertising that consumers are exposed to is online, most people only remember about 44% of that marketing content. Contrast that with direct mail, which offers a retention rate of 75%. If you want to capitalize on that figure, you need to optimize your direct mail campaign.
Postlead™ can show you how
.
How Does Postlead Make the Difference?
Postlead helps you get rid of the clutter and launch an effective, concise campaign that's focused on directing your message to the demographic that's most likely to respond. In essence, Postlead creates effective leads for you by providing a platform for
reporting and customer insights
. Using automation and information that's provided for you in an easily understood format, you can test, refine, and redirect your message to garner higher response rates. The process is perfected in three parts, utilizing the Postlead team's three decades of combined design, programming, and marketing expertise. Our methods force your contacts to see a message that's personalized and designed to elicit a response. That response is measured and analyzed by our reporting system so that you can launch an effective follow-up outreach. The way our system is designed, you'll save time and money by working smarter.
Creative Outreach Marketing: Personalized, Targeted, and Measurable Results
With Postlead, you'll have everything necessary to launch and direct your campaign for maximum impact. Our digital, hand-written postcards offer a personal touch; adding the right message - one that identifies a problem and offers solutions - will get recipients to sit up and take notice. Best of all, the whole campaign can be conceived, tested, and implemented within minutes from your own customized dashboard. Once your postcards or greeting cards are sent, our automated system tracks their progress, registers data on open rates, landing page visits, and response, and then generates a detailed report for each contact. You'll receive stats regarding how many leads visited your digital platforms, how long they spent there, and their activity as well as social media engagement metrics. This will allow you to identify promising prospects for follow-up. All of the information is provided to you in real time. That enables you to strike while interest is at its highest, and direct your efforts where it will give you the best ROI. Everything from postcards to postage is included in your plan; we can even help you generate more leads to people who are interested in what you have to offer.
You Don't Have to Wait, You Can Try Postlead Today
With Postlead, there is no monthly commitments, hidden angles, or surprises, just one, all-inclusive price. You can learn more or
sign up here
. Still not convinced? Take us for a
test drive today
and see what we can do with your own eyes.