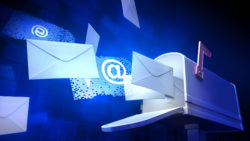 Providing attractive information to potential customers has been a necessary staple in the history of any business that depends on a consistent turnover of new clients. Through technology, these methods have improved in both the delivery and the design of the presented information. While technology has developed, good marketers have found ways to replace the old with the new. The best marketers, however, have found ways to keep and integrate timeless methods with technological innovation.
Personalized Direct Mailing Leads to Higher Results
Presenting personalized material to a potential client is one of the timeless methods of sales that cannot be taken for granted, no matter how technology allows you to deliver it. No group of people knows this better than the staff at Postlead. Postlead provides software that combines the efficiency of new technology with the timeless technique of personal service.
Sending a Personalized Message
Sometimes, the individual can get lost in the group mailing. Never has never been more true than when trying to get information about your services to the people who will use it. While it is important to cast a wide net, it can become dangerous when your business appears to compromise personal service. Postlead allows you to use technology to more efficiently provide this one-on-one feel with the use of its online dashboard. With your contact list in full view, you can simply click, type and write a tailored message. Putting a face or a company to a name is also crucial in developing personal relationships with clients. Even with technological advances, contacts can fall off as your client base increases. Normally, more personnel are needed to provide continued care for both existing clients and new contacts. Since this type of interaction usually calls for individuals with specialized training and education, it may not be a financially feasible option. Having Postlead is like hiring an employee who you don't have to pay or manage. It is the most cost effective way to keep providing personalized attention to potential leads while maintaining one-on-one attention with existing customers.
Track Your Attack! Monitor Your Mailing Campaign
Once an "attack" plan is in place, meaning you've personalized the direct mailing material, it's necessary to track your mailing campaign to ensure it is being used in the most effective manner. It's also important to know if and when your leads view the material. Postlead tracking software allows you to take note of who is taking note of you. This allows you to concentrate on the most lucrative leads instead of possibly wasting your time on those who don't mesh with your current goals. Postlead tracks mail-open rates, the number of times videos or electronic mail is viewed, as well as time spent on your landing pages. The percentages of hitting a target increases when you can concentrate on the ones you are most likely to hit. Postlead helps businesses increase those percentages. View all of the features Postlead can offer your business and find the package that fits your needs. Postlead offers a free trial period with no obligations or spam. For further questions,
contact us online
!