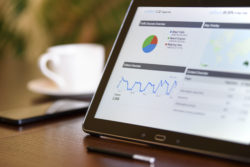 When business owners and executives begin having conversations about marketing strategies, they tend to think in terms major costs. The tendency to believe that marketing strategies have to be expensive in order to be effective couldn't be further from the truth. One example of a marketing strategy that doesn't have to come at a significant cost is direct mailing. Direct mailing is one of the more traditional forms of marketing, and it can be a cost-effective marketing strategy if you know how to implement it well.
Increase Your ROI
The return on investment for direct mailing is a lot higher than it would be for other more costly forms of marketing. Since leads are more likely to respond to personalized direct mailings than different marketing approaches, you have a much better chance of converting them into sales. You can't say the same for other forms of marketing strategies where customers may not trust them enough to respond or engage with the message. Just figure out how much you've invested into each lead and calculate that against how much you've earned from the personalized direct mailings that you've sent out. You'll be glad to know that it doesn't break the bank to send out personalized direct mailings and the ROI will come back to you positively and fairly quickly.
Utilize Helpful Tools to Gain Success
To get the most out of your personalized direct mailings, you should use outreach solutions and tools that are equipped to handle your campaign needs. When you choose to do this, you increase your chances of converting leads into customers and clients among other amazing benefits such as increased time and cost efficiency. There is virtually no limit to what you can accomplish when you use a handy creative solution to send out personalized direct mailings. These tools and solutions will allow you to do the following:
Send out physical and online messages through an automated system
Track campaign performance
Review messages before sending them out
Even though using these tools and solutions will cost you, it will be far more cost-efficient for you to use them and be able to reach out to leads who will convert rapidly rather than trying to do it all by yourself and having a direct mailing campaign that yields lukewarm results.
Postlead Can Personalize Mailing in a Cost-Effective Way
Postlead is a personalized direct mailing solution that you can use that will help you to make a significant impact on your leads at a not so major cost. We offer different packages that can fit your specific needs, but if you'd like to take us for a test run rather than fully committing right away, then you can do that by simply signing up for a trial with us. If you'd like to know more about our capabilities and services at Postlead, then
contact us
! We will offer you personalized direct mailing strategy that works!