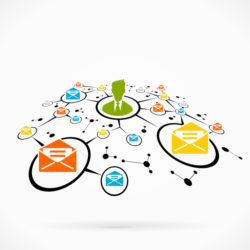 Whether you're acquiring or selling real estate is a major transaction that no one takes lightly. As a listing agent, you know that you are the marketing go-to person when it comes to each real estate listing that you are responsible for. You work hard to get the word out about each property. It doesn't matter if you're selling exclusively for a seller, or even if you serve a pool of selling agents. In order to make your job easier as a listing agent, using personalized direct mailing can help out in remarkable ways.
Refining the Marketing Strategy
Your leads are constantly receiving information about local properties from other sources from the moment that they begin expressing that they are actively seeking real estate. A lot of times, especially with so much personal technology available, they will begin searching online, which will garner a load of information from both legitimate and not-so legitimate real estate businesses. It can be daunting for prospective buyers receiving so much information that they may not have much knowledge about. However, sending direct mailings about local listings and open houses in the area is a more effective home-selling approach. Listing agents have the upper hand in being able to segment their leads based upon what their leads have told them that they are looking for in a real estate purchase. You can send out direct mailings based upon the type of real estate, commercial or residential, the cost, the location, and other factors that only you'd know from your relationship with your leads.
Sell Real Estate Faster!
Direct mailing has become one of the quickest ways that prospective buyers respond to businesses. The real estate industry is not exempt from this trend. Through personalized direct mailing, you are sure to receive far more phone calls and emails from leads who are serious about buying property than if you were to do a more broad or general marketing strategy such an open house sign or ad in a local magazine or newspaper. You'll have a better idea of who's going to be serious about the property because these are leads who have not only expressed interest, but they have also made the initiative of personally contacting you to set up an appointment or meeting upon receiving the mailing.
How Listing Agents Can Improve Their Real Estate Sales
As a listing agent, you already take up the bulk of the marketing work for your clients and sellers for each property that they are selling. If you want to make the most of your time, then you should consider using 
Postlead
 to help you with personalized direct mailing. You can provide us with the lead information that you already have and we will not only send the physical mailings out for you, but we will also make sure that the message is as clear as possible for prospective buyers. 
Contact us
 so that we can help you to sell more real estate.