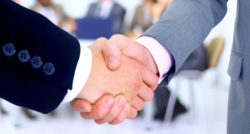 No matter how long you've been in business, you're sure to realize the importance of automation for streamlining non-core functions. This is most essential when it comes to customer outreach. In order to be effective, marketing has to provide maximum impact for the minimum expenditure of time and money. In the old days, generating reports and analyzing data took time that could be better spent serving customers. In today's automated world, that time means lost customers and revenue. Postlead culls from 35 years of marketing, programming, and design expertise to provide you with a powerful
automated customer resource management system (CRM)
that does the work for you and gives you results in real time rather than last week's numbers. This capability allows you to refine your marketing efforts faster and more efficiently from one convenient control center.
How Postlead Works for Your Business
Our automated dashboard is at the center of our service. It puts you in the drivers seat with everything you need to manage your outreach at your fingertips. You simply input your contact data, along with any personal notes or insight about that contact, and our system sorts your lead lists using a variety of metrics. We then formulate a personal message that's designed for maximum impact by customer type, behavior, or segment. Next, we allow you to test your message for reach and effectiveness so you can further refine your contact list and approach. Once you've launched your campaign, our automated dashboard allows you to track each postcard or greeting card, generate reports on each customer and where they are in the process, and follow up on the most promising leads. That saves time you would ordinarily spend chasing unlikely leads and money spent targeting the wrong segments.
We Track All of Your Outreach So You Don't Have To
Our reporting and analytics aren't confined to mailings. The messaging is designed to elicit a specific response, whether it's to make a purchase or to visit your landing page. You'll then have the ability to view the response in real-time over all of your marketing platforms. That means your results are timely, which provides you with the information and agility to act fast. In today's competitive digital business climate, that kind of responsiveness give you the edge. Your dashboard will allow you to see at a glance what your open rate is for each message in every segment, how many visits you've had to your website or landing page, your social media engagement stats, and where your efforts are wasted. With that kind of instant feedback and analysis, your marketing will be laser-focused and more efficient with each successive outreach.
You Don't Have to Wait, You Can Try Postlead Today
One of the best things about Postlead is how easy we make it for our customers. There are no contracts or monthly payments, and no hidden agendas. It's simply an effective, automated CRM and direct mail platform that puts you in control. We invite you to
get your free trial today
and check out how easy it is for yourself. If you have any questions or you're ready to take the next step,
contact Postlead
to find out how.