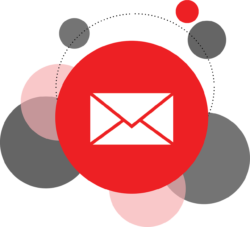 Direct marketing is, by definition, a data-driven marketing platform. It involves using data to form a list of leads, reaching out to potential prospects in a measurable way and analyzing the data obtained from your metrics to further drill down leads and redirect your approach. Postlead refines this process by combining the best attributes about direct mail with automation that's highly intuitive and effective.
Tracking and Analysis Best Practices
Personalizing your message is the key to engagement, but you can't get personal if you don't know your market. This is where data collection and analysis comes in. Analytics allows you to gather information about who your customers are, their behavior when browsing, and what messages get them to respond. Having this information available allows you to see where your marketing efforts are bearing fruit and where you're not connecting. This not only creates the opportunity for you to refine and redirect your message, it saves you time and money in other ways by: -Allowing you to direct relevant offers to those who want them the most. -Building a foundation for brand loyalty -Making up-selling and cross-selling easier -Saving money on things like design, printing, and postage. You no longer have to blindly create and send 1,000 postcards hoping for one hit when you know where to aim. -Segmenting your list to tailor your message to different demographics. -Allowing you to identify trends and market proactively
Where Does Data Come From?
Every interaction or attempt at outreach provides you with an opportunity to learn more about your customers. Useful data can come from customer surveys, social media interaction, and other forms of direct feedback. Automated data collection systems have advanced to the point where you can not only collect information about current consumer trends and behavior, your software can intuitively predict how they might act in the future and provide guidance on how to influence behavior. The Postlead automated testing, reporting, and analysis capabilities make this process timely and accurate. Their dashboard lets you to control the whole process from one interface. The system allows you to created computer-generated, hand-written postcards that are tailored to each of your lists, directs them to a digital interface, and tracks response using a variety of metrics.
Experience the Postlead Difference
The Postlead system takes more than 35 years of combined marketing, programming, and design experience and distills it into a comprehensive direct mail marketing platform. Better yet, we've developed
tracking and analyzing tools
that help you make sense of your data and improve your outreach. Postlead also enables the kind of personalization that connects with your target market and elicits a response. It takes a successful business to help create successful businesses. At Postlead, we have the knowledge and experience to turn leads into happy, loyal customers. We invite you to
try us for free
and see how it works with your own eyes. The Postlead system brings direct mail into the 21st century. If you have any questions or you're ready to sign up,
contact us
to get started today.