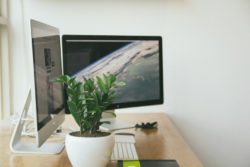 In real estate, realtors live and die by their leads. Reaching out to a lead at the right time with a personalized message can mean the difference between getting that prime listing that practically sells itself, watching that property go to another broker, or watching someone else get to it first.
Providing Personalized Service
The three most important features of any property may be location, location, and location, but the most important features of the customer relationship are personalization, personalization, and personalization! Buying or selling a home is a big decision, and something most people do only a handful of times in their life. They want to feel as though they are the only client you have, and that means reaching out to them in a strategic way. Direct mail can be an effective method of letting your prospects know about a new listing you have, but it can also be expensive. Digital marketing is cost-effective but can lack the personalization that's necessary for engagement.
The Best of Both Worlds
Now,
you can combine the personalization of direct mail with the engagement of digital marketing in one campaign
that quickly generates leads for your real estate business. Postlead provides creative outreach marketing with personalized, targeted and traceable direct mail.
How It Works
Imagine this:
You are a realtor with a new listing in a popular area in town. You know the house will sell quickly but you want to be sure you get the best price for your client. You have some prospective buyers in your contact list and know just what they are looking for in a home. However, you also want to broaden your list of prospects. Even if they're not looking for a home, Postlead is the tool to persuade some people that they might want to start looking!
Finding Your Prospects
With Postlead,
you can provide your own contacts or we can help you find them
. You create a custom postcard or greeting card to send to the contacts you think would be interested in this property. Each card includes a unique code, which the recipient enters on your website. This code allows them to access a custom video of the home with special emphasis on the exact features that prospect has expressed interest in.
A New Way of Tracking Your Mail
You can see which prospects have responded to your direct mail piece and which have viewed the video.
Postlead's robust analytics also show you how long the prospect spent watching the video, and where else they went on your website.
You can record notes about the most promising contacts and track their activity.
The end result?
You sell the home for top dollar in record time. You also add several new prospective buyers to your contacts, and two more people list their homes with you. You can get a
free trial
of 
Postlead
 to see how simple and effective it is in driving quality leads to real estate businesses. For more information, or to get started today, 
contact us
.