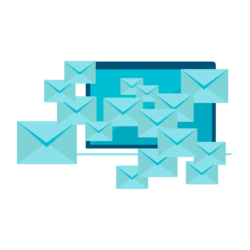 Emotional intelligence may help with interpersonal relationships, but customer intelligence is what helps you build better relationships with your market. Customer intelligence isn't as clandestine as it sounds. However, it does involved gathering data so that you can get information to the people who will benefit most.
How to Refine My Mailing List with Postlead?
The old way of doing things was to blanket an entire area with mailings and hope it generated some interest. If you got one responses out of 100, it was considered a successful campaign. This practice also crept into email, creating the scourge we know as spam. People have become so immune to this approach they rarely respond to unsolicited mail, electronic or otherwise. Refining your mailing list helps avoid this kind of consumer apathy. Postlead allows you to cull the most likely prospects from your mailing list, segment them by factors like age, lifestyle, and purchase history, and automate a personalized message. This direct message sends traffic to your digital platforms where you can collect the data you need to further refine your approach.
How it All Works
For example, say a customer enters your website and starts browsing specific items. Digital tracking will tell you when they entered your website, what pages they visited, how long they spent on each page, and other information like wish list items and dropped purchases. When you add opt-in and customer feedback forms, you can gain their home and email address as well as other information like age, income and education level, and interests. You may even learn why their shopping cart was abandoned. This information will allow you to send specific mailings like coupons for wish list requests, discounts for friend referrals, or demographic-related offers. Research shows that anticipating customer wishes and responding to their preferences will increase revenues and foster brand loyalty.
What Else Does Postlead Offer Business Owners?
Postlead provides you with a platform that helps
convert leads into customers
by serving up personalized, targeted messaging through an automated system. It then provides you with real-time feedback and analysis to help you fine-tune your approach and narrow your focus. Refining your mailing list in this way saves you time and money while allowing you to better serve your customers. When you work with Postlead, there are no contracts, monthly payments, or hidden costs. You can move at your own pace and stop whenever you want. There are three plans, postage and mailing cost are included, and each provides you with benefits that will pay for themselves, including: -Contacts: The first 100 are from your own list, but Postlead Premium or Ultimate plans help with 500 - 2,000 additional leads that are relevant to your business. -Report generation and analytics -100 - 2,000 starter postcards or greeting cards -Automated landing page with your personal message and a video
Try Postlead and Grow Your Direct Mail Marketing Outreach
Postlead was created by marketing professionals for businesses like yours. We're so confident in what our service can do for you, we encourage you to
get a free trial
and check it out before you enroll. Ready to sign up? Feel free to contact Postlead
here
.