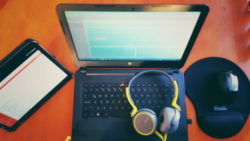 History has shown us that direct mail campaigns can be quite effective when they are implemented expertly. This is one of the major reasons why it's a marketing method that hasn't left and is only showing signs of becoming more effective in the future. Although direct mail campaigns are one of the most effective forms of marketing, they require more time, research, and eloquence than many others. Figuring out how to set up automated and personalized direct mail campaigns will help you reach your ideal audience and turn them into loyal customers and clients. Now you can try to do it on your own by writing out a message that you think will impact your leads. Then you can go through each lead line by line personalizing each name and message, and then automate those messages. Sounds good, right? Only if you have enough time to do all of this and nothing goes wrong. What happens if you notice an error or misspelling in your message too late? What if the personalized names aren't showing up? Don't worry, Postlead can help you to automate and personalize your direct mail campaign without putting all of the pressure onto you.
Sign Up for Postlead!
If you don't already have a Postlead account, then you can create one in no time. All you have to do is provide us with some basic information about your business and then confirm your email address. After you've signed up with us you can begin a free trial that will allow you to provide us with 10 of your contacts and you'll get a small taste of what we can do for your business. After you've completed the trial, or anytime before when you realize how much you could use our services, you can choose from one of our pricing plans.
Next Step, Choose Your Plan
The premium package is the package that we recommend to the vast majority of our customers. This package includes the following: Full reporting capability, 500 contacts that we help you to obtain, 500 physical postcards, postage and mailing of direct mail, reviewing and testing message before sending, and much more. We provide all of these services to your for less than $2,000 per project. If you'd like help with your personalized message and you want a rep that is purely dedicated to optimizing your campaign then you upgrade to the ultimate package.
Let's Start Working Together!
Your direct mail campaign doesn't have to be left entirely up to you. We know how much you care about your company's message and image, and this is why we work so hard to make sure that we provide as much support that each campaign will require. We can help you to automate and personalize your direct mail campaign so that you don't have to carry the workload alone. Our systems are streamlined, easily tracked, and affordable. You can 
contact us
 if you'd like to know more about what Postlead can do for your next direct mail campaign.