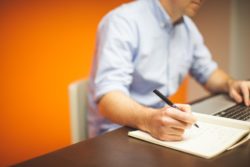 You don't need a lot of money or even a large team in order to make direct mailing for lead generation work for you. Small business owners have quite the advantage these days when it comes to how much technology has leveled the playing field for 
lead generation
 among small and large corporations. You can follow our straightforward guide on how you can make your direct mailings increase the number of leads that your business is generating.
Start with a Goal in Mind
Figure out what you want to accomplish as a small business owner. What is your overall goal for your business, and how does this current direct mailing campaign align with that? Use this information to guide the types of leads that you invest your time and energy into. As a small business owner, your budget for buying lead lists may be limited. Still, you don't want to make the mistake of purchasing low quality leads. Your direct mailings and your overall goal will suffer as a result. Aim for leads that have a high probability of conversion so that you will move closer to your overall business and campaign goals.
Schedule Your Messages
Taking the time to schedule your direct mailings can help you with your time management as a small business owner. You can schedule your messages to go out at a certain time, particularly at the most opportune time for your leads to see your message and to be receptive to it.
Make Your Approach Personal
As a small business owner, you may not feel as distant from your leads and the day-to-day process of constructing a quality direct mailing campaign as some owners of bigger corporations may be. Make your proximity to your leads work for you. Personalize your messages to your leads, and if you're not sending out a lot of direct mailings then you may have room to do a little extra for them. You can include product samples in direct mailings or even make your packaging creative. Leads are far more 
receptive
 to receiving physical direct mailings rather than online messages. You can use this information and this space to make your small business appeal to your leads in a way that excites them and motivates them to respond to your message with enthusiasm.
Analyze Your Campaign's Effectiveness
Figure out how well your direct mailing campaign is performing by using some of the tools that we offer here at
Postlead
 such as an automated direct mailing dashboard. We also provide services and tools that will help your direct mailings and lead generation efforts be more trackable, targeted, and personalized. We simply want to help you as a small business owner channel your time and efforts more strategically when it comes to direct mailings.
Contact us
, we're here to help you. We have multiple plans that you can look over to see which one is more in line with what you need for your small business.