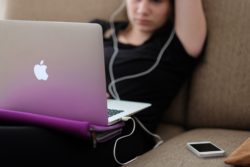 There are a couple of ways to identify how much your business is really spending on leads. The numbers may surprise you. As a business in the manufacturing industry, your conversion rate plays a major part in figuring out whether or not your lead generation campaigns and strategies are helping your company grow or not. Allow us to help you get a clearer idea of how much you have been spending so that you can be even more strategic in the future.
Average Cost
The average cost per lead in manufacturing is $38 according to a recent survey. This average was calculated based upon the lowest cost for a lead in the manufacturing industry, which is an estimated $26, and the highest, which is $50. You can access databases for manufacturing industry leads easily online to purchase them for your lead generation campaign. Just remember that the cost that you initially pay for a lead is not the final cost of that lead. We'll delve into that more to clarify exactly what this means.
Cost Per Lead
When you purchase leads, you could be spending around $5,000 for a list of targeted leads as well as a campaign specifically tailored for those leads. Let's say you created an email marketing campaign and you were able to acquire 100 new clients through this campaign for a list that you paid $5,000 for. In order to find out the cost per lead in this particular scenario, divide the cost that you spent for the lead list ($5,000) by how many leads were converted into clients (100). $50 would be the cost per lead for this campaign. This is just one way of determining your cost per leads, but it's not the only way.
ROI
Not every lead is a high quality, hot lead. The price that you pay for a lead is very important, and as a manufacturing company, your lead costs will be more pricey than most other industries, you have to be careful when you choose to buy the lowest cost leads. Often those leads are low cost because they are low quality. If your leads aren't converting these leads into clients then you'll have paid for more for those low cost leads than you would have if you had purchased the higher quality leads. Even if the cost of a lead is $50, if they convert then your return on investment will be a positive one.
Postlead Can Help!
We can help you with your manufacturing business's lead generation strategy and campaigns. At
Postlead
we offer three different pricing plans to help you to convert your leads into clients for your business. For smaller businesses that don't require many leads, we offer the basic package. In this package, for just under $2,000 we'll help you to acquire 500 leads, and we'll send out postcards and greeting cards to each one of their physical addresses. We also track our campaigns and create an auto-landing page for the campaign that we create for you. Feel free to 
contact us
 so that we can help you.