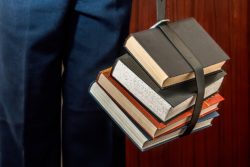 If you want to start growing your business, you should definitely start keeping track of how your business operations are affecting your business as a whole. For instance, the rate at which you can convert leads into sales will determine how well your direct mail campaign has been performing. Aimlessly sending out direct mail marketing media without taking a moment to decipher how a particular campaign is affecting your audience will not help you to achieve the results that you need in order for your business to grow. It helps to know of a few ways that you can track your direct mail campaign's performance, and we're more than happy to share them with you.
Landing Pages
Using a personalized URL (PURL) or landing page is a great way to track the results of direct mail campaigns online. Your prospective customers will typically reach your landing page by scanning a physical direct mail postcard with their smartphones. They may even reach your personalized landing page by opening an email or social media link that is a part of your campaign sequence. Your PURL is directly linked to a specific campaign so it lets you know exactly why customers are coming to your website. It is by far one of the best ways to keep track of who was led to your website based upon your campaign strategy.
Traditional Approach
Sending out postcards or greeting cards with your company's phone number and email address as the next step for your leads to take is more of a traditional approach to tracking the results of your direct mail campaign. The fact that it requires customers to either call or write you already shows the commitment of those leads. Out of pure curiosity, most leads will scan your mailer or click on a link from a trusted business. Unfortunately, not all of them will take it a step further than that. When you send out direct mail that only provides ways for your prospective customers to contact you directly in order to set up an appointment, learn more, or make a purchase then you'll have a clear idea of who is truly intrigued by your campaign and who is most likely to make a purchase.
Open Rates
If you're sending emails to prospective customers as a part of your direct mail campaign then you can track those email open rates. Depending upon the sophistication of the tool that you are using to track open rates, you can also see which links your leads are clicking on once they open your email. Tracking the results of a direct mail campaign doesn't have to be hard, but it is often time-consuming since it is additional work on top of what you've already put into your campaign. This is why Postlead offers a simple way for you to track the results of your direct mail campaign. You don't have to worry about where your direct mail campaign is headed because we'll keep things on track, simply
 contact us
 and we'll help you with your business's direct mail campaign tracking needs.